social share
FREE DOWNLOADABLE Quick Reference Wine Guide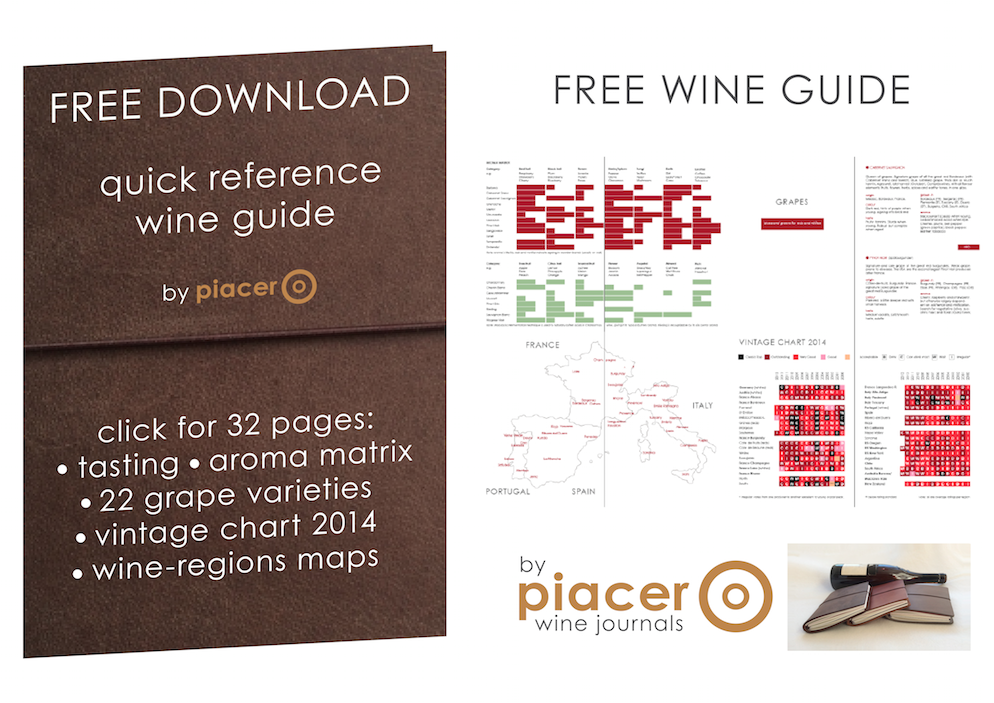 "Very clear overview of grape characteristics", Reinier H. vinologist


Piacero likes to make things easy. This quick guide is for anyone who loves wine. It offers supporting information for beginning and a quick
reference for more advanced wine tasters. It includes: 


A paper version comes complimentary with the Piacero Wine Journal Set or you can buy it (€9,95) from our webshop. 

These 32 pages of information in a digital turnpage guide are FREE for anyone. Great if you would help us share.


    





Piacero makes quality vintage leather journals, the kind you want to carry around all the time. Our wine journal contains two
wine notebooks, this Quick Reference Guide and a general notebook. You'll be always be ready to capture your best wine experiences.
Have a look and.. enjoy your wine!