A short review of Barolo Boys, the 2014 Documentary Film directed by Paolo Casalis and Tiziano Gaia.
"Gasoline, chicken shit and winemaking"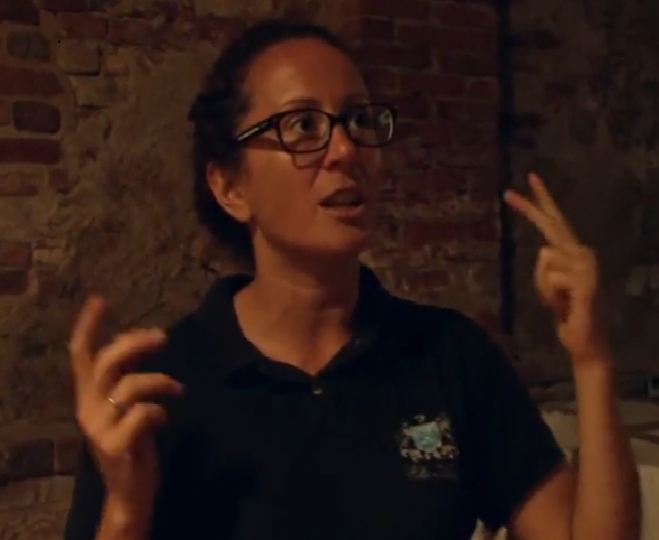 In these words Silvia Altare describes the inside of her Grandfather's barn to illustrate the state of wine production in Piedmont, Italy before a new generation began waiving its banner in the late seventies and early eighties. "Maybe that's why it wasn't so successful" she adds with a modest sense of understatement. Silvia is the daughter of Elio Altare, one of the front soldiers in the revolution that was started with the intention to change the traditions that had ruled Piedmont winemaking for centuries.

In the documentary film Barolo Boys, the story of a revolution, Elio tells us he grew up in poverty. His parents were farmers who made some wine of their own, but who sold the majority of their grapes at very low prices to large buying corporations. He wondered why the whole world knew what a Burgundy was, while 10 kms outside his village no one had ever heard of a Barolo. So he stepped into his Cinquecento (Fiat 500) and drove to France. He wanted to talk to winemakers there, to find out what they did differently. He couldn't afford to pay for a hotel, so he slept in his Fiat. The next morning he knocked on the door of a Burgundy winemaker, who unfortunately didn't have time to talk to him. He had planned to drive his Porsche to the Côte d'Azur that day and sail his yacht across La Méditerranée.
 

A young generation standing up


It's the beginning of a story of how the introduction of Barriques (new French oak barrels), the use of new growing and vinification methods and American marketing techniques led to a harsh collision between generations. Traditionalists on the one hand and modernists on the other fought each other fiercely. Fathers' old oak barrels were sawn into pieces, sons were disinherited, grapevines were thinned in early morning twilight so that other villagers wouldn't see and young winemakers (the Barolo Boys) would secretly congregate to taste each other's results and exchange best practices.


Eventually, the battle was won by the modernists when international critics like Parker and Petrini rated modern Barolos at the top of their lists. But the final blow came when the methanol scandal hit Piedmont in 1986. Criminal merchants had added methanol to cheap Piedmont land wines, causing the death of 24 innocent consumers in Italy. It shifted consumer focus from quantity to quality, particularly in Italy's main wine export countries Germany and the USA. From that point onwards, the high quality Barolos started their conquest of the world. But still - so we are told - the battle may have been won, but the war isn't over yet. Apparently the traditionalists are still in their trenches, waiting for the opportunity to win back the land they once lost to those who changed the very identity of Barolo wine.

Upclose and personal

Chances are that those of us who already knew about the modernization process that swept Piedmont three decades ago, will have heard about it in any kind of dull and factual way. Besides being a charming and entertaining documentary, the strength of Barolo Boys is that it brings the story to life in a very up close and personal way. Most of the characters are still alive and they play their part in the film, which is larded with original seventies and eighties amateur footage of the village and the people of Barolo. It was a real pleasure to watch.

Anyway, it's good to have you here and hope to see you again soon. Do check in every now and then to see if there's something new!





Barolo Boys film, for more info click here